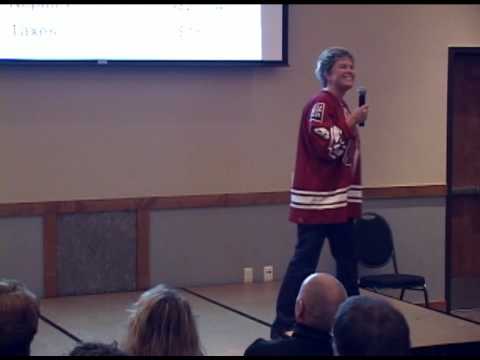 I wrote a great talk, but forgot to account for laughter, so I had to shorten it as I went along. If you're not familiar with Ignite, their motto is: Enlighten us, but make it quick.  You get 5 minutes, 20 slides that auto advance every 15 seconds.
The guy that won the golf club traded to another attendee for microfiber cloths. That guy gave it back to the sponsors to give away at the break, so it was re-prized a couple of times that night.
Not bad for a first try.